Go to https://devzing.com/login and log in and click the Settings menu.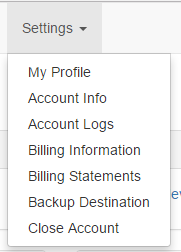 Choose My Profile to change your email, name or password.
Choose Account Info to see information about your account and to update information that appears on your invoices.
Click on Billing Information to change your credit card details, and the email address for payment info.
Click on Billing Statements to review your past payments and see invoices.