You can now have every subversion commit be sent to a Slack channel. Here is how to get started:
First enable the Subversion integration in Slack.
Go to <yourslack>.slack.com/services/new/subversion
Create or choose a channel where commits will be posted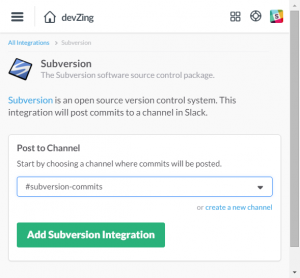 Copy the Token
Click Save Integration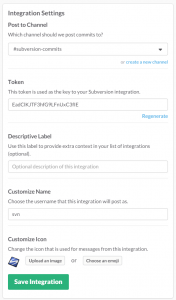 Go to https://devzing.com/login
Click the Subversion menu
Click Action for the repository you want to post to your Slack channel
Choose Slack Integration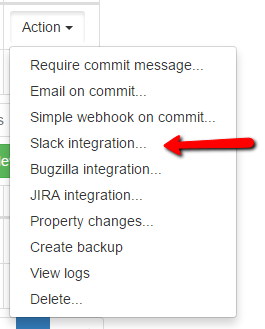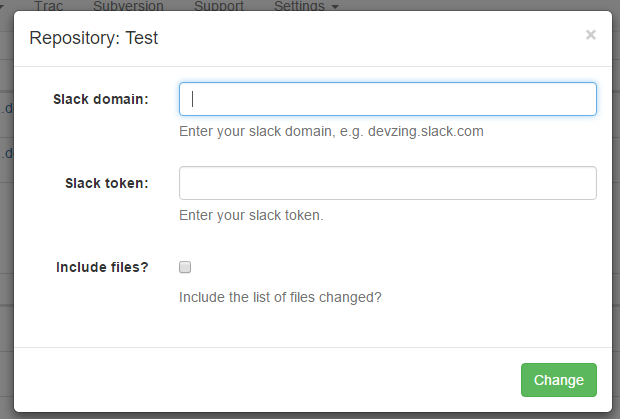 Enter your Slack domain
Paste your Token
Decide if you want just the commit message or the file list as well.
Click Save
Each comment message will now be posted to your Slack channel.