If you find that time tracking entries are not showing in the time tracking report check to see that the issues have categories assigned to them.
By default categories are required, but it is possible to to turn this off. To check this setting log into https://devzing.com/login
The choose General Settings from the MantisBT menu.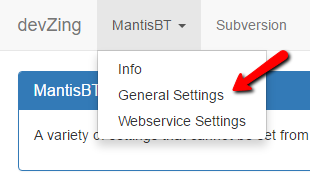 Scroll down to the Misc section and ensure "Allow No Category" is unchecked.